Bark Avenue Mobile Pet Styling
Services and Rates
Our Luxury Bath service is ideal for your short-coated pets,  like a Boston Terrier, French Bulldog or Chihuahua.  We can even bathe larger breeds like Labradors, Pointers and Pitbulls.
| | |
| --- | --- |
| Medium dog (Cattle Dogs, Basset Hounds, Beagles) | $85.00 |
| Large Dog (Labradors, Pitbulls, Dobermans) | $95.00 |
Please note these prices are for short coated breeds only (e.g. Chihuahuas, Bostons, Pitbulls, Labradors). This service does not include any hair trimming.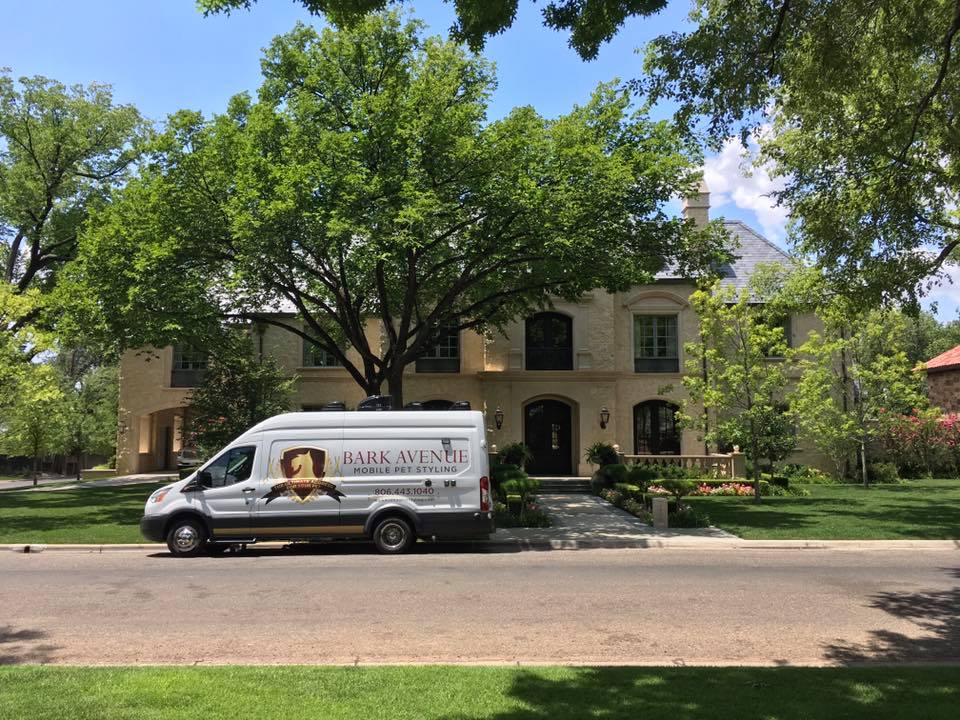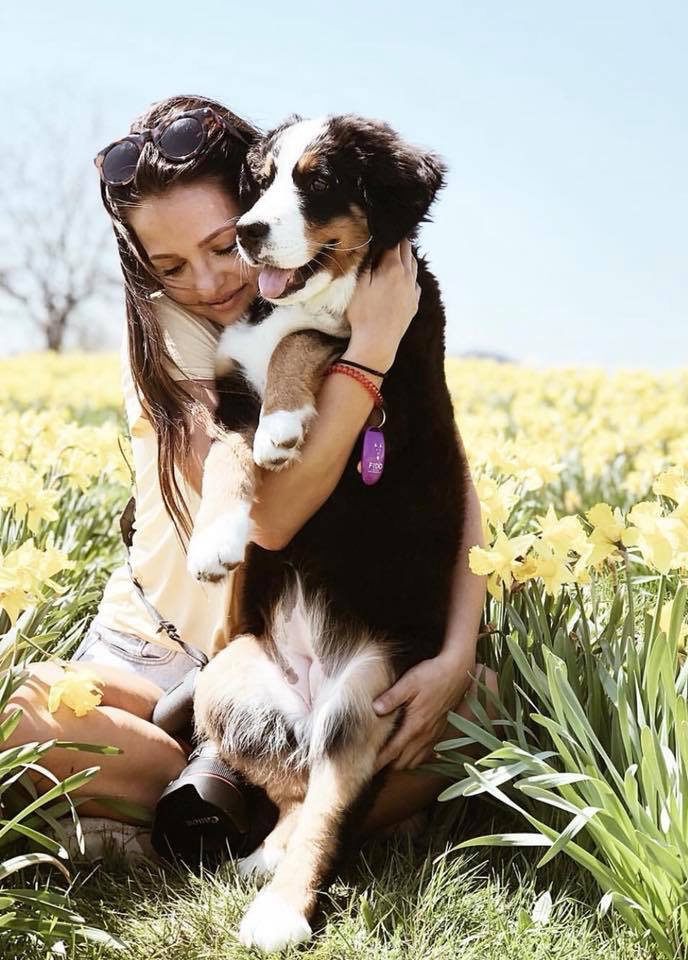 This service is ideal for dogs that have longer coats. The Mini Groom service includes everything from our Luxury Bath service plus trimming in essential areas.
This is not a full-body haircut
| | |
| --- | --- |
| Medium dog Mini Groom | $95.00 |
| Large dog Mini Groom | $105.00 |
Prices can change depending on coat condition, length of coat and breed of dog.
Pamper your pet with this spa-like service. Everything from the Luxury Bath and Mini Groom services is included, plus a breed-specific trim or a trim designed just for your pet.
Our mobile grooming team does it all.
| | |
| --- | --- |
| Medium dog full groom | $115.00 |
| Large dog full groom | $165.00 |
Prices can change depending on coat condition, length of coat and breed of dog.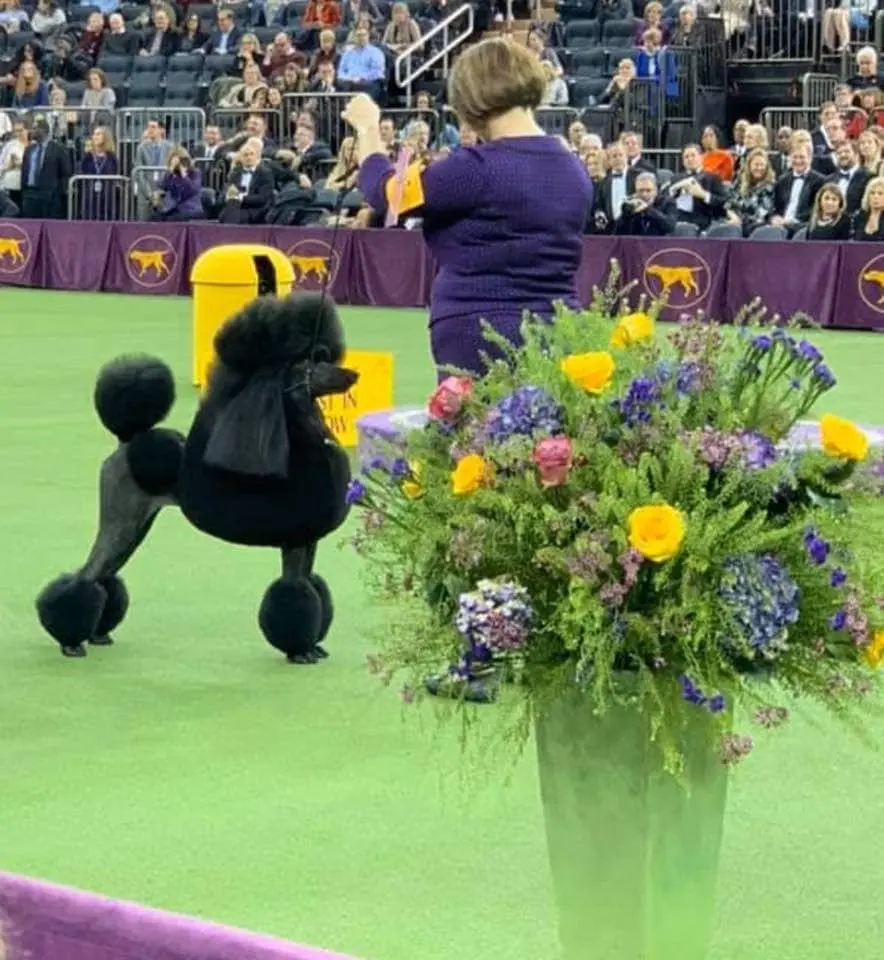 Experience the Difference of Mobile Pet Styling
Please read the following it will answer most of your questions
Let me introduce myself, my name is J. Scott Woods, the owner of Bark Avenue Pet styling, Amarillo's largest independently owned Pet Styling company. I am an award winning competition Show Groomer, World renowned Grooming Educator, ISCC U.S. Pet Pro Classic Pet Styling Judge. I also co-own a consulting firm, The Grooming Loop, which specializes in educating other groomers all over the world.
I currently own and operate two stationary Pet Styling salons, Bark Avenue's Bed and Breakfast, a boarding kennel designed just for your pups, two state of the art Mobile Pet styling Salons and a Do It Yourself pup wash.
I wanted to take a few minutes to explain how Mobile Grooming actually works and the benefits of using our Executive Curbside Service.
Having a dog is a lot of work. Your pooch is silly, sweet, and lovable, sure. But in between keeping them active, feeding them right, and making sure they're clean, having a dog can be kind of tiring. Luckily for dog owners everywhere, mobile dog grooming exists. 
Mobile dog grooming is a lifesaver when it comes to time, flexibility, and stress. It's ultra-convenient, and there are practically no downsides. It's well worth the money, and here's why: 
1. It's Convenient
Imagine not even leaving the house to get your furry friend groomed. With mobile dog grooming, that's exactly how it is. 
2. There's Less Stress
As I said, with mobile grooming, you don't have to worry about a car ride, which is especially important for those dogs with car anxiety. Not only that, as an owner, you can rest assured that your pooch is safe and sound and close to home. They will be right outside your house.
 Whether your dog is well-socialized or not, getting groomed in a facility with other dogs is at best a distraction for them and at worst a cause for them to stress. With mobile grooming, it's just your pup and the groomer. 
3. Get Personalized Attention For Your Pooch
Because of the one-on-one scenario, your dog will also get more personalized attention. Your groomer will be able to dedicate all of their time and attention to your dog's individual needs. They'll be able to provide you with the best possible service and experience the best benefits of dog grooming. 
4. Pre-booked Scheduling
Once you and your pet are accepted as Bark Avenue Mobile Pet Styling clients, your pup will have a standing appointment for the rest of their life (as long as you don't move).
5. Quality Services
Just because your groomer arrives in a van doesn't negate the quality of their work. Mobile groomers are just as capable and experienced as those working at a brick and mortar. Rest assured, you're getting the same quality grooming from our mobile services. 
6. It's Quicker
Once you take out the travel time, you'll see the main reason people choose mobile dog grooming: it's so much quicker. You won't have to worry about factoring in the drop-off or pick-up times. And, because there are no other dogs, once your dog hops into the mobile grooming van, the groomer gets right to work.
Now, Hopefully, you have learned why mobile pet styling works best for your adorable tail-wagger.
THINGS YOU NEED TO KNOW...
Bark Avenue Mobile Pet Styling is an every 4 week service, this means we are coming to your house every 4 weeks to groom your pup. Our busy schedule does not allow us to offer call in services or periodic grooming (2 or 3 times a year).
Depending on the neighborhood you live in will determine if we can extend the opportunity to provide grooming services.  Then there needs to be an availability to take your pet as a new client. Some routes are 100% booked and have a waiting list, while others have several available appointments.
In order to maintain an efficient schedule, each neighborhood has its designated day of the week that we service it, (for example Wolflin is serviced on Mondays only, we don't go to any other neighborhood that day, the next day we might be in the Colonies etc). 
Just as important as your neighborhood, we have to consider what  breed of dog  you own. Not all dogs are a good fit for mobile grooming. The most common request we have is for large geriatric dogs that can't or won't get into the owners car. The truth of the matter is this, if your dog won't get into your car they won't get UP INTO the mobile unit. It's not that we don't care about or love these dogs, it's a safety issue for your pup as well as my employees. Keep in mind that the mobile groomer works alone and if there is a need for assistance there isn't anyone there to help out with these large geriatric pups.
A few more reasons that not every pet is a good fit for Mobile grooming. The key word is FIT... Some dogs like a Great Pyrenees or a St Bernard  just won't fit in our bath tubs or on our tables. 
Last but not least is the dog that is BLOWING COAT, which by the way is 365 days a year 24 hours a day. Look folks, we love these breeds of dogs just as much as you do but, imagine putting your dog that sheds like crazy in your car and taking a high velocity blow dryer to it. It would ruin your car. This type of coat gets everywhere, in every little crack and crevice known to man, not to mention the A/C unit... Sorry, these breeds not a good fit for Mobile Grooming.
To wrap this up, lets talk about DOODLES. 
Let's be honest about this, Doodles have a reputation in the grooming world right now and let me explain why. It's not the dog, it's the owner that has been lied to and misinformed from the breeder. More than likely the breeder told you that these dogs were low maintenance and you only have to take them to the groomer a couple of times a year...THIS IS NOT TRUE, and I'll explain why. Poodle coat is curly and everything likes to stick to it, Golden Retriever coat is straight and likes to shed or fall out. When you mix these two coat types together, its like a piece of velcro and a cotton ball trying to stay untangled...THIS IS AN IMPOSSIBLE TASK. Then you exacerbate the original problem by mixing in other breed types to the Golden Doodle. There are hundreds of variations of the Doodle and each breed has it's own set of coat types that we as groomers experience. This is the short version of the Doodle and it's costly coat. This is the solution and the Policies and Procedures regarding Doodles wanting services at Bark Avenue Mobile Pet Styling. We require a meet and greet with all Doodles and their Owners prior to any services or prices being quoted. This is a free service to determine if you and your pup are a good fit for Mobile grooming.
PLEASE REMEMBER...YOUR PETS SAFETY IS OUR #1 PRIORITY.
If you have any questions or comments, feel free to contact me at 806-443-1040
Mobile Pet Styling Policies and Procedures
Bark Avenue Mobile Pet Styling strives to provide all of our clients with the utmost care. We are a highly professional small business that takes pride in our work. Policies are to ensure outstanding, efficient, quality services to you and your pet. Please be sure to read the Policies and Procedures, as all clients are required to sign this Agreement prior to services being performed. Should you have any questions or concerns regarding this Agreement, please call or text (806) 443-1040.
All clients are required to maintain a 4-week schedule, pre-booked annually. Several times a year, your pets' appointments will be 5 or 6 weeks apart due to our vacations and scheduled times off. We respect your time and ask that clients do the same. Appointments are scheduled by the route and your appointment times are approximate. Please be available 30 minutes prior to, as well as 30 minutes after your scheduled time. We strive for punctuality; however, due to the nature of our business conditions may occur that we may be unable to keep your appointment. We will notify you immediately of any changes.
Cancellation/Reschedule Policy -
Should you need to cancel your appointment, a 48 hour notice is required.    Failure to give less than 48 hours notice will result in a fee of 100% of your normal grooming fee.
Clients that habitually cancel their appointments without rescheduling will be terminated.
 Bark Avenue does not offer call in services. Your appointment days and times are reserved just for you. If you cancel and do not reschedule your appointment, Bark Avenue as well as your groomer (who works on commission only) has unrecoverable loss of income. Just imagine if you went to work and your employer told you that your pay was being cut today because someone canceled their appointment without rescheduling. Sorry folks, this doesn't work for me or my employees. We have bills to pay just like you.
If you need to cancel and reschedule your appointment, we will do our very best to find you a new day and time within 7 days from your original appointment. If there are no available appointment times or if you are going to be unavailable for more that 7 days, you will need to wait until your next regular appointment and a cancellation fee may be charged to your card on file. PLEASE NOTE... If we are able to find you a new appointment, your prebooked appointments for the rest of the year will not change.
We understand emergencies happen and will take those events into consideration on a case-by-case basis.
Payment is due at the time services are rendered. Payment can be made by cash or credit card. All clients are required to have a card on file. We do not offer invoicing.
Please have your pet ready for grooming services upon arrival. The Stylist will use a slip lead to secure your pet during the transition from your house to the mobile salon.
Latchkey clients, please provide a safe and accessible place for your pet. The Stylist will not chase your pet around the house or yard. If the Stylist cannot access your pet for any reason, services will be cancelled, and a cancellation fee equal to your normal grooming fee will be charged.
It is the responsibility of the owner to provide a healthy groomable pet. Unsatisfactory Behavior will determine whether a pet is safe to provide services. Your Stylist will determine this at your scheduled appointment. Please understand that an unmanageable pet can pose a serious danger to both themselves and the Stylist. Your pet must be healthy and able to stand up on its own during the grooming process. Medium and large dogs must be able to get into and out of the mobile salon without assistance. The Stylist will not lift or carry dogs over 30lbs.
The law requires your pet to be current on rabies vaccinations. It is your responsibility to provide current documentation of vaccination. Injuries resulting from bites are reported to Amarillo Animal Welfare and Management. Owners of the pet will be responsible for payment of services, any and all bills incurred and medical treatments for any employee of Bark Avenue who is injured. This will be in accordance with Texas State Law.
I authorize Bark Avenue Mobile Pet Styling the right to act as my agent in the event that emergency veterinarian services, boarding, caretaking, and or transportation are necessary, and I agree to pay all costs incurred.
Owners are responsible for keeping their pet flea and tick-free. If we notice parasites that require treatment, you will be charged $50.00 extra per pet. Bark Avenue retails flea and tick prevention for $ 25.00; let your Stylist know if your pets need to have this protection applied during their spa day.
If your pet is matted, every effort will be made to protect its skin while removing the hair. The skin can become sensitive and incur clipper marks, abrasions, cuts, rashes, nicks, itchiness or redness where the matting was severe. In some cases, the entire skin can become sensitive due to the shock of removing severely matted hair. Matting removed from the ears can cause hematomas. Removal of the hair that grows into the ear canal may cause irritation and reveal underlying infections that may cause you to seek Veterinarian care. You agree to not hold Bark Avenue Mobile Pet Styling responsible for any problems resulting from the grooming service of your matted pet.
By signing, I agree that I have read and understand the Policies and Procedures Agreement presented to me by Bark Avenue Mobile Pet Styling. I have read and understand my obligations as a pet owner seeking services with Bark Avenue Mobile Pet Styling and will adhere to such an Agreement for as long as grooming services are offered to me by Bark Avenue Mobile Pet Styling.
Bark Avenue Mobile Pet Styling reserves the right to refuse service or to terminate this Agreement at any time.